Transition: Mr. Thomas "Malik" Tillman (January 1, 1955 – March 28, 2017)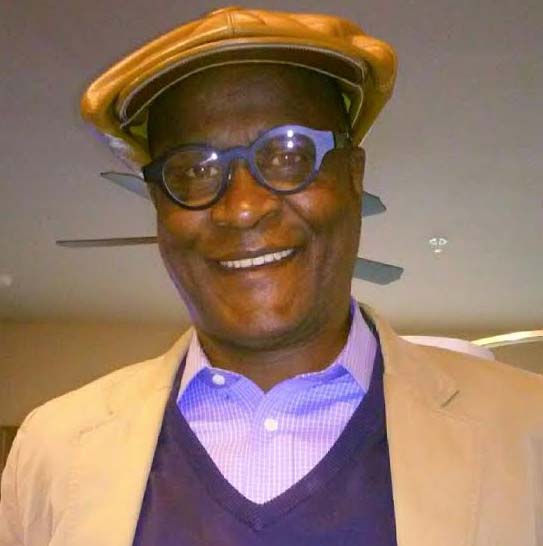 It is with a heavy heart that I share with you that a great 49er, Mr. Thomas "Malik" Tillman, died on March 28 following a massive stroke. Malik, as popularly called by friends and colleagues, earned his B.A. in Africana Studies (Magna Cum Laude, with a Concentration in Health and Environment) in December 2015. He returned to the university in fall 2016. He was pursuing his M.A. in Public History and a Graduate Certificate in Africana Studies at the time of his death.
Malik was a Charlotte native, and he embodied the great transformations that this great city has gone through over the past 60+ years. He was born on January 1, 1955 in the racially segregated Good Samaritan Hospital in Charlotte. He lived the first six years of his life at 719 East Ninth Street, in the First Ward, before his family lost their home to the city's eminent domain. He later attended the desegregated Myers Park High School. Upon graduation, Malik worked in several areas, both in the private and public sectors, as computer technician, facilities manager, and cultural educator.
I had the good fortune of meeting Malik about nine years ago within my first month of arriving in Charlotte. He was at that time working at the Afro-American Cultural Center (now The Harvey B. Gantt Center for African-American Arts + Culture). He took it upon himself to introduce me to Charlotte. Through him, I met many great people. I realized that Malik was a great presence in the community. He became my adviser on anything community-related. Malik was therefore part of all the major community-related programs that we initiated in the Africana Studies Department over the past eight years. He was my sounding board when our department was planning the inauguration of the Annual Dr. Bertha Maxwell-Roddey Distinguished Africana Lecture. I also sought his counsel in the design and implementation of the annual Africana Artist-in-Residence program. It was therefore a blessing for me and our department when Malik enrolled in the Africana Studies program in 2011 for his baccalaureate degree.
Malik was more than a student. He was a super advocate for the department. He took the Africana Studies Department far deeper into the community than my legs could take me. Malik often served as the department's liaison in government offices. He was responsible for the annual Proclamations that we received from the City, County, and State officials, from the governor to the mayor, at several Africana Studies events. He was also the department's official drummer at many of those events, using his djembe drums to call in the spirits of the ancestors for their blessing, an important component of all Africana cultures. And, when we established the Africana-In-Schools Outreach program in 2013, he was the first to volunteer. The goal of the program was to provide K-12 teachers and students with cultural literacy about African and African American experience through music, drumming, literature, and history. I still receive letters from teachers and students praising the impact of Malik in their classes. As a student, Malik also served as preceptor and teaching assistant for many professors, both in the Africana Studies and History Departments. In addition, he was a regular guest speaker in many classes on the history of Charlotte. After all, he was an eyewitness and a critical agent of that history (click here for details). In appreciation of his service, the department honored Malik in 2014 with the AFRS Outstanding Service Award.
Malik was a man of many interests. Three stood out for me.
1. He was passionate about African performative culture. He understood quite well that the art of a people is the genesis of their freedom. He had discussed for many years the need to have an annual African Cultural Festival in Charlotte. I recently had a long meeting with him on some of the steps we need to take in order make this happen. He was also a great djembe drummer and he was regularly featured at many cultural festivals in the Charlotte area. The effect of his skillful and magical manipulation of the earthy tonality of the goatskin on the body and soul, especially in an open-air performance, would make you think that Charlotte's high-rises are in motion. His drumming made it possible for the dancer to imagine that s/he can defy the laws of gravity.
2. He was a history buff; with a particular interest in Charlotte's African American history. He avidly collected African American historical documents, invaluable materials for understanding the roles of Black Charlotteans in the making of this great city. He spent the last six years of his life in pursuing methodical and systematic curation of these materials. To this effect, he built strong relationships with the Special Collections Department in the J. Murrey Atkins Library. And, in one of his class projects in Public History last fall, he curated an online exhibition titled "Charlotte Black history" (https://www.charlotteblackhistory.com/).
3. He was committed to the education of the youth for the purpose of their intellectual development, self-awareness, and personal growth. Malik was a constant presence in the city's museums and libraries, as well as cultural, arts, and youth centers providing instructions to the young ones on African arts, African American/Charlotte history, and sports.
On March 24, 2017 Malik was simply fulfilling his mission of service when he had a massive stroke. He was on basketball court tutoring and mentoring a group of young people, the future of our city. The majestic elephant fell. He did not get up.
With the passing of Mr. Thomas "Malik" Tillman, the Africana Studies Department has lost its most ardent community ambassador and advocate. We have lost a friend, a collaborator, an alumnus, a student, and a great person. His charm and heart-warming smile we will miss. The memory of his cheerful life, congenial personality, hard work, and selfless service we will keep. We will also be better off to keep his dreams alive and build on his achievements.
The funeral service for Mr. Tillman will take place on Wednesday, April 5 at New Life Fellowship Center, 1337 Samuel St, Charlotte, NC 28206 (tel. 704-377-4004). Visitation is at 11:00 am, followed by funeral service at 12:00 noon.
—
Akin Ogundiran
Chair, Department of Africana Studies