Opening Event: Religious Racism in Brazil
Religious Racism in Brazil: Evangelical Extremism Against African Diaspora Faiths
A Moderated Conversation with
Babalorixá Gustavo Melo Cerqueira
Afro-Brazilian activist Babalorixá (priest) Gustavo Melo Cerqueira will discuss the problem of "religious racism" in Brazil. "Religious racism" is a term used to refer to discrimination against African-based religions and other minority faiths. Cerqueira will describe some of the many aspects of religious racism in Brazil, including the increasingly frequent physical assaults on practitioners of Afro-Brazilian religions and their places of worship. He will also discuss how this religious racism is part of the conservative political environment in Brazil, and how the discrimination against Afro-Brazilian religions, especially Candomblé, relates to other issues with racism, sexism, and homophobia.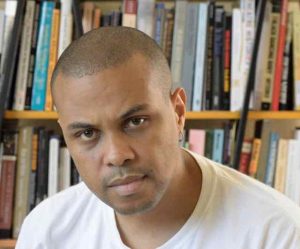 UNC Charlotte Center City Auditorium
6:00 P.M.- Doors Open
6:30 P.M.- Moderated Conversation
8:00P.M.- Reception
FREE & OPEN TO THE PUBLIC!
Gustavo Melo Cerqueira is a Babalorixá at Ilê Axé Omi, a Candomblé terreiro located in the rural zone of São Félix, a small city in the state of Bahia, Brazil. He is also a Ph.D. Candidate in African and African Diaspora Studies at the University of Texas at Austin, where he co-founded with sisters in religion and several allies a Texas chapter of Luto na Luta [I Mourn as I Fight] in 2017. Luto na Luta was formed in the state of Rio de Janeiro, Brazil earlier that year by Babalorixá Ilê Omiojuaro Adailton Moreira Costa after a series of violent attacks against Candomblé temples and practitioners took place in the city of Nova Iguaçu. The religious motivation of the attacks – recorded and disseminated via social media by their perpetrators – called attention to the violence that has marked the history of Candomblé in Brazil and that has grown exponentially in the last two decades, especially with the advance and political empowerment of Neo-Pentecostalism in Brazil. Luto na Luta seeks international visibility and coalition to fight the growing religious racism, especially in the current ultra-conservative political environment in Brazil. Luto na Luta_TX_statement