Presenter Bios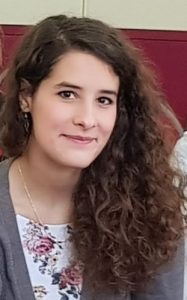 Aïcha Bounaga
Aïcha Bounaga is a Visiting Researcher at UC Berkeley and a PhD candidate in Political Sciences from the Institute of Political Sciences of Aix-en-Provence in France. She analyzes in her thesis the fight against "radicalization" in France and its effects in terms of stigmatisation and securitization of the Muslim population. More specifically, she investigates how social workers report discourses, practices or behaviors when they interpret them as signs of a process of "radicalization" within the youth. She is also greatly interested in the fields of Islamic Studies and Gender and Race Studies and graduated in English literature and Philosophy.
---
Lizette Busquets
Lizette Busquets is currently a doctoral candidate at the Department of History, University of Georgia. After earning a Master of Public Health from the University of Hawaii and Master of Art in History from the University of Georgia, she has sought to draw from both disciplines to study nineteenth and early twentieth century public health initiatives, in particular those resulting in unequal access to health care and discriminatory practices against the poor and minority groups. Current research focuses on mental illness and mental health treatment in Louisiana and the Caribbean following emancipation and including early periods of American intervention.
---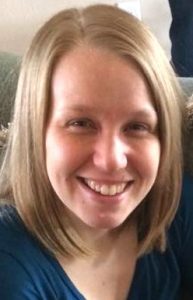 Marcella C. Clinard
Marcella C. Clinard is a doctoral candidate in Multicultural Women's and Gender Studies at Texas Woman's University, with master's degrees in women's studies and English. Her dissertation study, titled "Intersections of Religion and Race in Women's and Gender Studies: Possibilities for Teaching Introductory Courses," explores how women's and gender studies instructors teach about religion in introductory courses, especially as religion intersects with race, ethnicity, and nationality. Marcella has taught Introduction to Multicultural Women's and Gender Studies, Women and Western Religion: Social Justice Perspectives on Judaism, Christianity, and Islam, and Composition I at Texas Woman's University.
---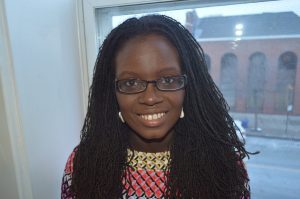 Dr. Elana Jefferson-Tatum
Dr. Elana Jefferson-Tatum is presently the Mellon Bridge Assistant Professor in the Department of Religion and the Consortium of Studies in Race, Colonialism, and Diaspora. Her work examines theoretical issues in the study of Africana religious cultures with a particular attention materiality and issues of translation/interpretation. Her present project, Religious Matters: Religion and Materiality in the (Re-)Making of Vodun Orientational Traditions, aims to: 1) map the genealogy of Western ideas regarding the relationship between religion and materiality, 2) examine how the modern category of religion was invented through colonialist imaginations of the African Other as problematically material and inappropriately religious, and 3) theorize how African (specifically Vodun) religious cultures provide indigenous vocabularies and grammars for rethinking the "religious" as materially vibrant. Connected intimately to her scholarship, Elana courses include: "Africana Sacred Matters," "(Mis-)Translating Vodun," and "(Re-)Inventing Africa."
---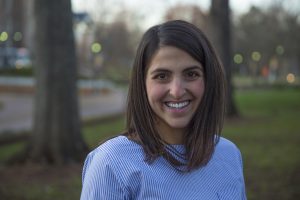 Dr. Ansley Quiros
Dr. Ansley Quiros is an Assistant Professor of History at the University of North Alabama. An Atlanta native, Ansley is a historian of the twentieth century United States, with a focus on race, politics and religion. Her first book, God With Us: Lived Theology and the Black Freedom Struggle in Americus, Georgia, 1942-1976 (UNC, 2018) examines the struggle over race and Christian theology in Southwest Georgia. She is currently working on two new projects: a spiritual biography of Charles and Shirley Sherrod and an examination of Freaknik, an Atlanta street party in the 1990s. Along with Brian Dempsey, she co-directs the Civil Rights Struggle in the Shoals Project, a National Park Services Grant awarded to the University of North Alabama in 2018.
---
Dr. Julia Robinson Moore
Dr. Julia Robinson Moore joined the Department of Religious Studies at UNC Charlotte in 2005. She teaches courses in African American Religion, Religions of the African Diaspora, and Racial Violence in America. Her first book, Race, Religion, and the Pulpit: Reverend Robert L. Bradby and the Making of Urban Detroit (2015), explores how Second Baptist Church of Detroit's nineteenth minister became the catalyst for economic empowerment, community-building, and the formation of an urban African American working class in Detroit. Her second book project, Overcoming Race in the Faith: Historical Perspectives in Healing the Divide Between Black and White Presbyterians speaks to the complexities of black and white race relations in America through the sacred context of the Presbyterian Church. Dr. Moore also serves as an ordained Presbyterian minister within the Presbyterian Church (U.S.A.).
---

Dr. Claire L. Sahlin
Dr. Claire L. Sahlin is professor of Multicultural Women's and Gender Studies at Texas Woman's University, where she also serves as Associate Dean for Academic Affairs and the College of Arts and Sciences. Her Ph.D. is in the study of religion from Harvard University, and her areas of specialization include religion and social justice. She is currently co-chairing a committee to establish a minor in religious studies and working to initiate a Faith Zone ally training program to increase sensitivity to the experiences of racial/religious minorities on her university campus.
---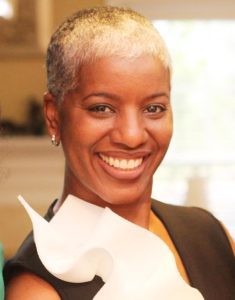 Dr. Audra L. Savage
Dr. Audra L. Savage is the Post-doctoral Fellow in Law, Religion and Human Rights at the Center for the Study of Law and Religion. Her work examines the law's effect on the rights of racial and religious minorities, engaging several different fields of study. Her research interests lie at the intersection of law and religion, law and race, and corporate theory.
Savage completed her S.J.D. degree with honors at Emory Law School in 2018 and was awarded the Gertie & John Witte Prize in Law & Religion by CSLR. Her dissertation focused on the manner in which the Founding Fathers implanted racism into American society and law by compromising on the issue of slavery in the US Constitution. As an S.J.D. candidate, she contributed an essay to a book dedicated to the racial realism theory of Derrick Bell (forthcoming) and was on the First Place team at the First Annual International Moot Court Competition in Law and Religion, Venice, Italy. Savage completed her L.L.M. degree at Emory Law School in December 2014, where she won First Place in a national writing competition for religious liberty in 2014; published her work in two journals; and presented at three international conferences.
Savage received her J.D. from Columbia Law School in 2004, where she was a Harlan Fiske Stone Scholar and Editor-in-Chief of the Columbia Business Law Review. She practiced corporate law for almost ten years as in-house counsel for an Australian toll road developer in Alexandria, Virginia, and as a corporate associate at Cleary Gottlieb Steen & Hamilton LLP and Hogan & Hartson LLP (now Hogan Lovells). She holds as Bachelor of Science in Speech from Northwestern University.
---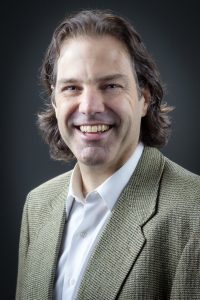 Dr. Kevin Schilbrack
Dr. Kevin Schilbrack (Ph.D., ​The University of Chicago Divinity School) is Professor and Chair of the Department of Philosophy and Religion at Appalachian State University (https://philrel.appstate.edu/schilbrack). He is a philosopher of religion who is presently writing on the relevance of embodied cognition and social ontology for understanding what religion is and how it works. The author of Philosophy and the Study of Religions: A Manifesto (Blackwell 2014) and contributing editor of Thinking through Myths (Routledge 2002), Thinking through Rituals (Routledge 2004), and the Blackwell Companion to Religious Diversity (in press), he has been a visiting scholar at Harvard University, the University of Uppsala, and the Vrije University Amsterdam. His current project is a book with the working title Embodied and Embedded: A Grounded Account of Religion.
---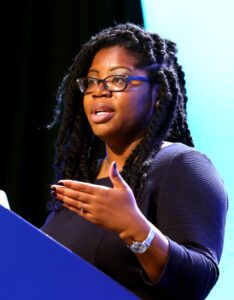 Dr. Shannen Dee Williams
Dr. Shannen Dee Williams is an assistant professor of history at Villanova University. She is at work on the manuscript for her first book, Subversive Habits: The Untold Story of Black Catholic Nuns in the United States, which is under contract with Duke University Press. Her research has been supported a 2016-17 Scholar-in-Residence Fellowship at the Schomburg Center for Research in Black Culture in New York City, a 2011-12 Charlotte W. Newcombe Doctoral Fellowship in Religion and Ethics from the Woodrow Wilson National Foundation, a 2011 Albert J. Beveridge Grant from the American Historical Association, the 2011 Huggins-Quarles Award from the Organization of America Historians, and the 2010 John Tracy Ellis Dissertation Award from the American Catholic Historical Association. In the fall of 2016, Williams began a three-year term as a Distinguished Lecturer for the Organization of American Historians. In September 2018, Williams received the inaugural Sister Christine Schenk Award for Young Catholic Leadership from Future Church for using history to foster racial justice and reconciliation in religious congregations of women. Williams is a Phi Beta Kappa graduate of Agnes Scott College, where she earned a B.A. in history. She also holds a M.A. in Afro-American studies from the University of Wisconsin at Madison and a Ph.D. in history and a graduate certificate in women's and gender studies from Rutgers University.
---