Graduate Programs
AFRS is Suspending its Graduate Certificate Program
GRADUATE CERTIFICATE IN AFRICANA STUDIES
Graduate Studies Coordinator:
Dr. Danielle Boaz
dboaz@uncc.edu| 704-687-5558| Garinger 135
---
Program Description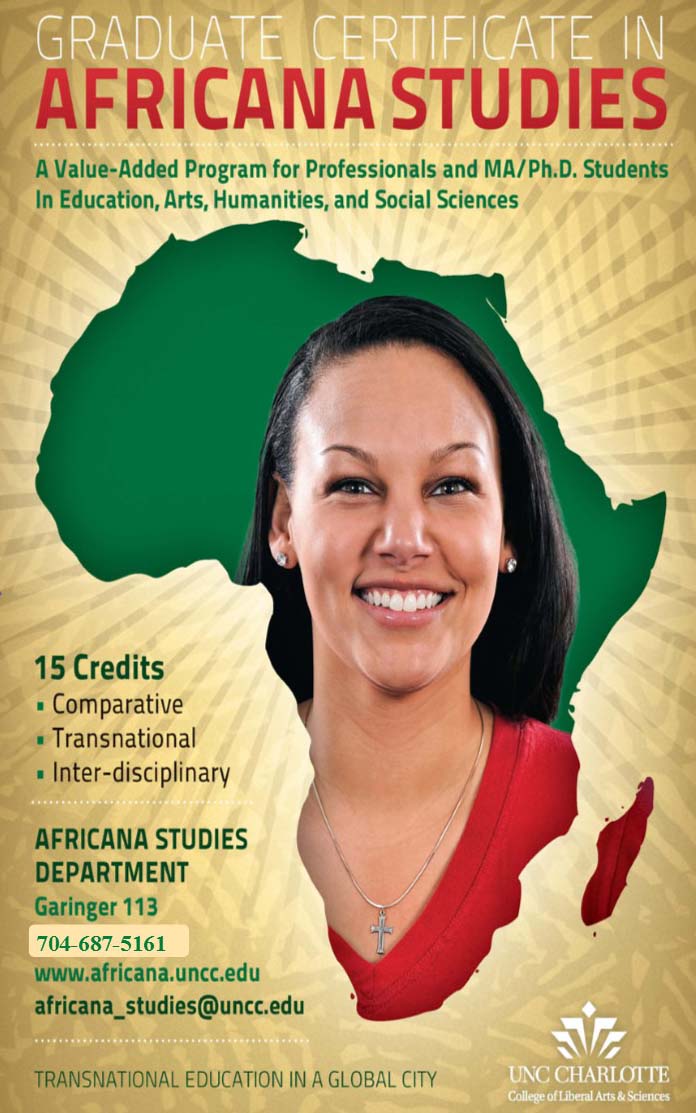 The Graduate Certificate in Africana Studies is designed for students interested in the global African and African Diaspora experience, with emphasis on history, culture, and social policy. The program provides advanced credential of analytical knowledge and skills in any area of Africana Studies. The certificate can be earned either as a freestanding course of study or in conjunction with master's or doctoral work in a wide variety of subjects, especially in the Humanities, Social Sciences, Arts and Architecture, Education, and Health Sciences. The graduate certificate curriculum is interdisciplinary and courses offered will provide students with advanced knowledge of the intersecting issues of race, identity, culture and aesthetics, history,globalization, development, and social policy.
Admission and Progression Requirements, and all Program Requirements can be found in the Graduate Catalog. Please see the information below:
Graduate Certificate